Gripton is a U.K. – based company involved in the manufacture of high quality lifting gear. We specialize in controlling all stages of the production process, from sourcing the correct high grade raw materials to providing an aesthetically pleasing finish to the products. All of this is for the sake of providing only the most cost-effective and highest quality lifting gear available in the market.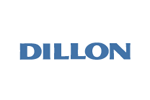 Dillon is a market leading manufacturer of instrumentation that measures force including load cells, overload protection and suspended weighing products. Dillon also offers Force Testing products popular within Quality Assurance departments. The Dillon brand was founded on the mechanical dynamometer, which it invented in 1937. Designed for longevity, this instrument is still an extremely popular seller. The modern Dillon product line boasts the largest range of electronic dynamometers and crane scales and instrumentation specific to overload detection and wire tension measurement. Dillon has earned a reputation for rugged, long-lasting products that are easy to use. Equally as important is the world-wide distribution network that assists Dillon customers with product selection and unequaled service after the sale.

Those who know the name "Crosby" know the significance the name holds within the rigging and lifting industry. It is a name that has been trusted for over 130 years, is rooted in tradition, and drives the industry-changing innovations of tomorrow.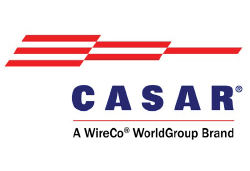 CASAR is an abbreviation for the French term ´Câblerie Sarroise´. CASAR Drahtseilwerk Saar was founded in 1948 by Consul Joseph Verreet. Since its inception, CASAR has stood for innovative product developments, producing the first 8-strand ropes in 1949 when six-strand ropes were the standard. During the decades since, CASAR continue to be the innovator in specialty wire ropes which is verified by our consistent growth over the decades.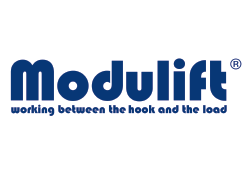 Modulift are the premier supplier of Spreader Beams, Lifting Beams and other below the hook Lifting Equipment. As specialist Lifting Engineers, we provide Custom Lifting Solutions for the heavy lifting industry as well as a modular 'off-the-shelf' ranges. Modulift has distributors worldwide; please see our Worldwide Distributor page to locate your nearest stock holding distributor.